Workshops that create breakthrough collaborations.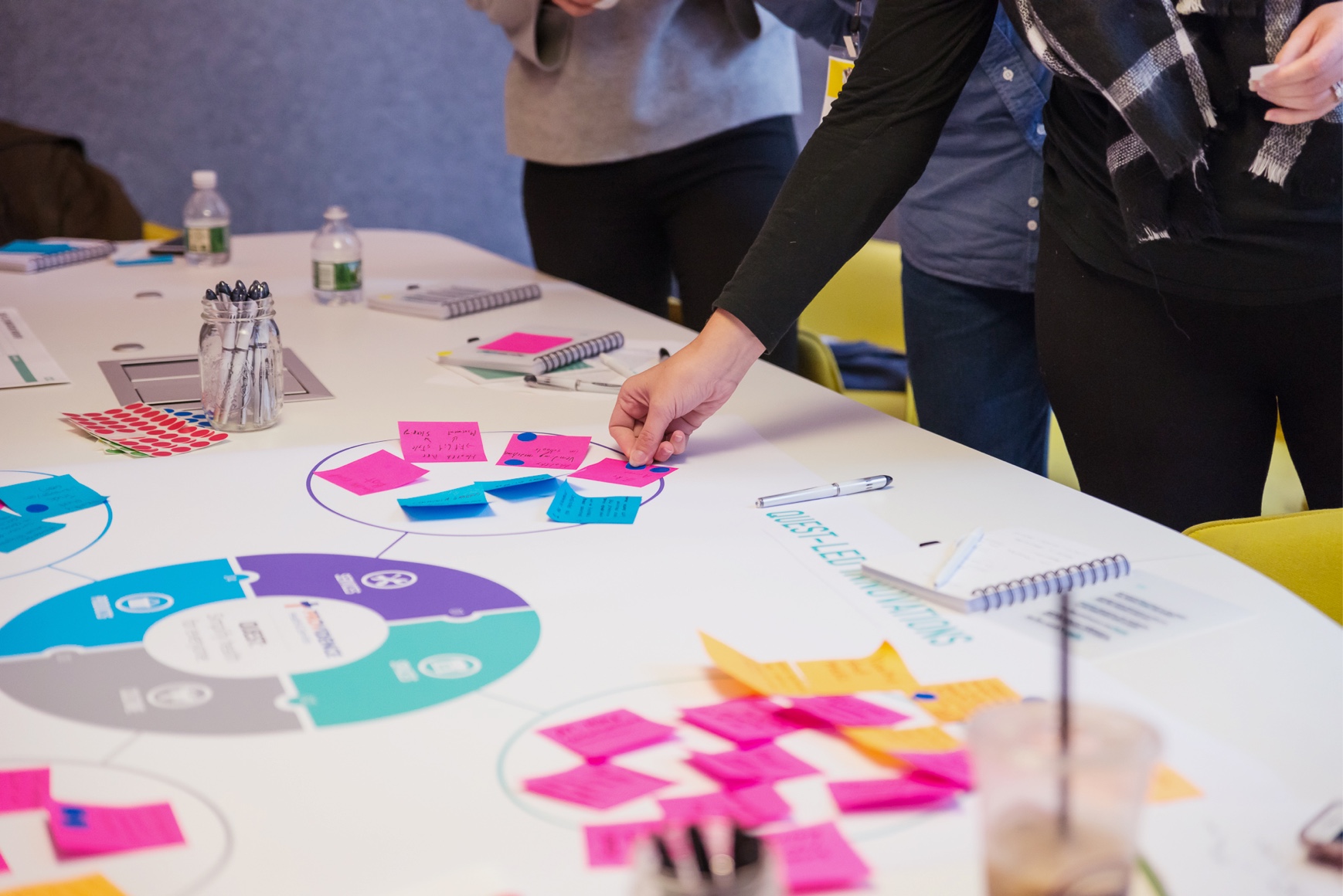 StoryLab: an accelerator for story development
In the past, you designed a product and then developed a story to help sell it. Today, great products have a story at their core, one that is greater than commercial ambition and built into every element from the very beginning.
In this workshop, we help you get to what that story is and how you use it to launch your new product or service. Together, we'll embark on a new way of thinking about story and how it's conveyed through experiences, instead of strictly through communications. 
Do or Die: a modern survival skills training for corporate leadership teams
What business are you really in?  Today, knowing the answer to that question for your company isn't a 'nice to know', it's do-or-die.
The best leaders today understand that they must begin to anticipate threats they can't see coming and have a clear plan of action to defend against them to ensure survival.
Guided by our experts in business disruption, Do or Die explores the story of your business' demise and provides actionable tactics and techniques you can use to take immediate action.
Personal Quest: define your ultimate ambition and desired contribution to the world
We believe that a defined Quest - is at the heart of success for today's best businesses and brands.
In this interactive workshop, we take the tools we've developed to help bold businesses and apply them to your personal growth.
We focus on helping participants find clarity around their personal mission, ways to inspire others to join in, and how to make it real in the world.
Each participant walks away with a series of immediate actions to apply to their personal and professional life to achieve their goals and begin developing their personal brands.
How did PUMA become the fastest growing sports apparel brand in the US?