Creating the future of work
How can we build a brand and business model that serves a growing wave of independent workers?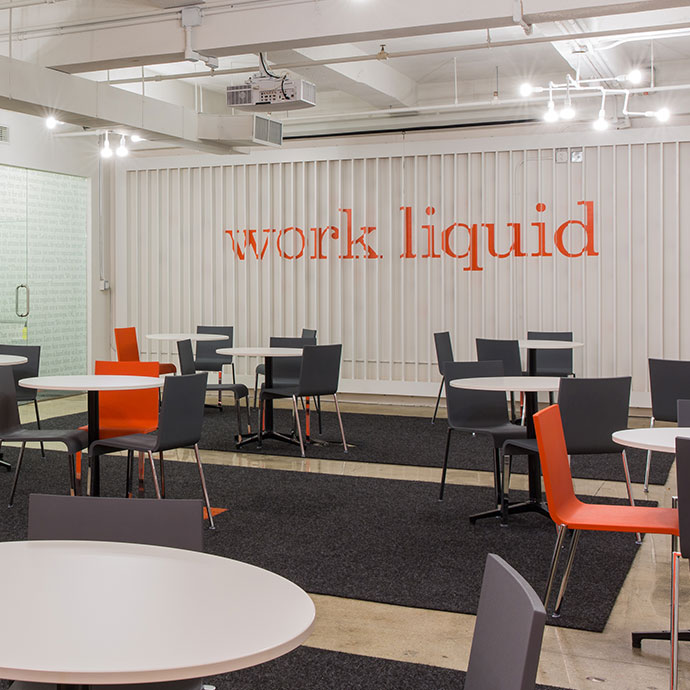 Grind came to us as a group of passionate and talented entrepreneurs with deep experience in real estate. They had spotted a compelling market opportunity regarding a new segment of independent workers. 
After researching the opportunity, we viewed this new segment of untethered workers as an overlap between mobile working and the creative class. They were workers who wanted to work independently and outside the system. But their options were limited.
We worked with Grind to develop their vision for a new start-up offering that could capture this emerging market by defining an experience that removes all of the barriers between you and your best work.
Quest: Empower wage slaves everywhere to quit their jobs and become free radicals
Using the Quest as a lens to make design decisions, we created an end-to-end, friction-free coworking experience. This included the name, design, business model — even the coffee in the kitchen — all with the intention to remove the barriers between you and your best work. We defined the space, experience, tools, and technology to be centered around connecting and enabling the Grind community.