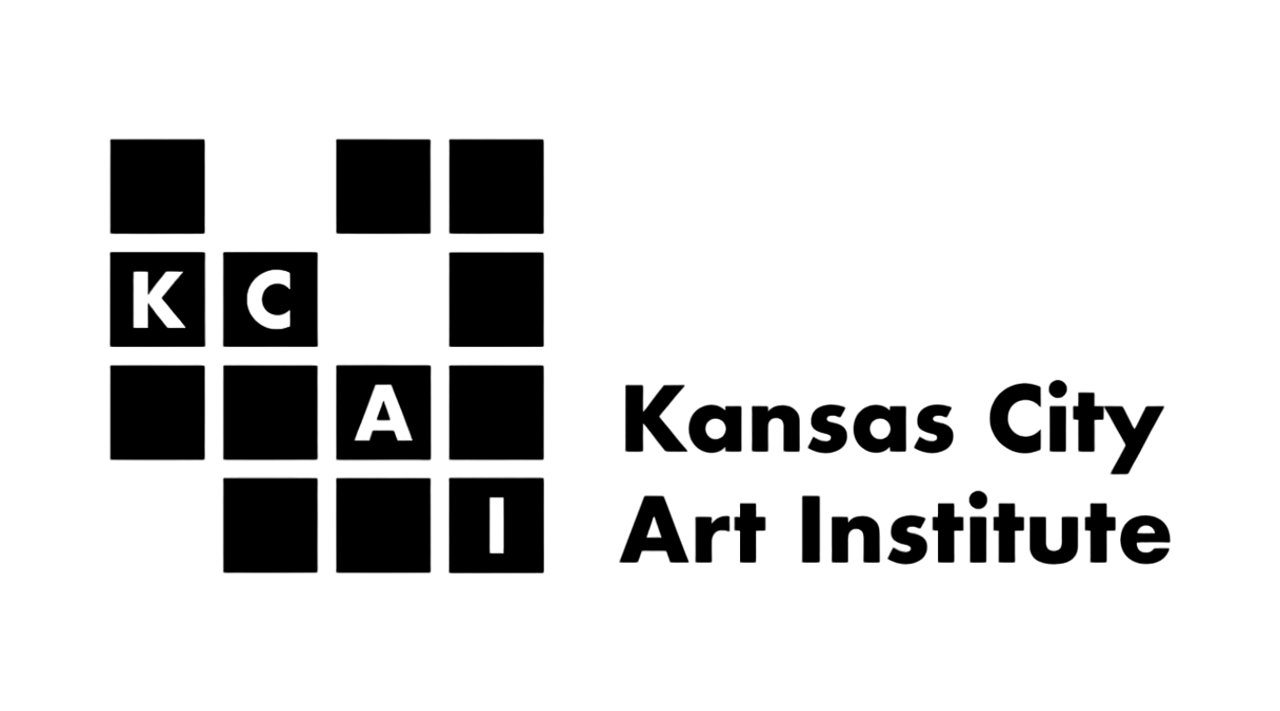 Building a strategic vision for the future
How do you co-create a living vision for the future trajectory of an organization?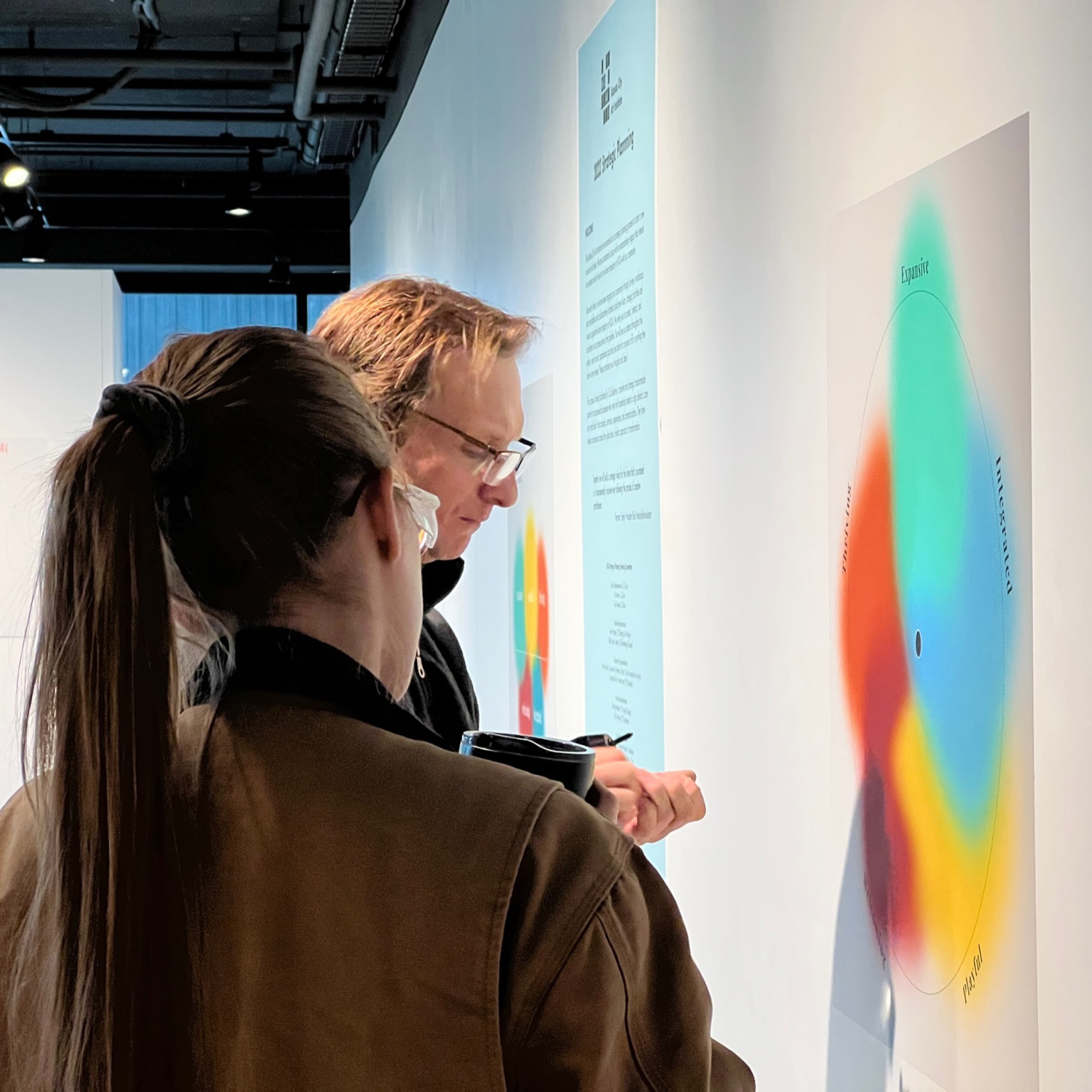 In a world where the value of higher education is increasingly being questioned, the Kansas City Art Institute recognized the opportunity to become a leading voice for the role of the arts in society and the global economy.
They needed a north star to guide them toward this emergent vision.
KCAI had built a proud legacy as a leading arts and design school since its founding in 1885. While honoring their past, they needed to be more responsive to the changing needs of the students they educate, the community they serve, and the larger social and economic landscape in which they exist. We developed a strategic plan to help them evolve without losing what makes KCAI unique. Our goal was to establish a shared vision for the kind of pioneering institution KCAI wanted to be in the future. We also needed the vision to be attached to clear priorities to focus the organization's attention and galvanize their stakeholders in the next three years.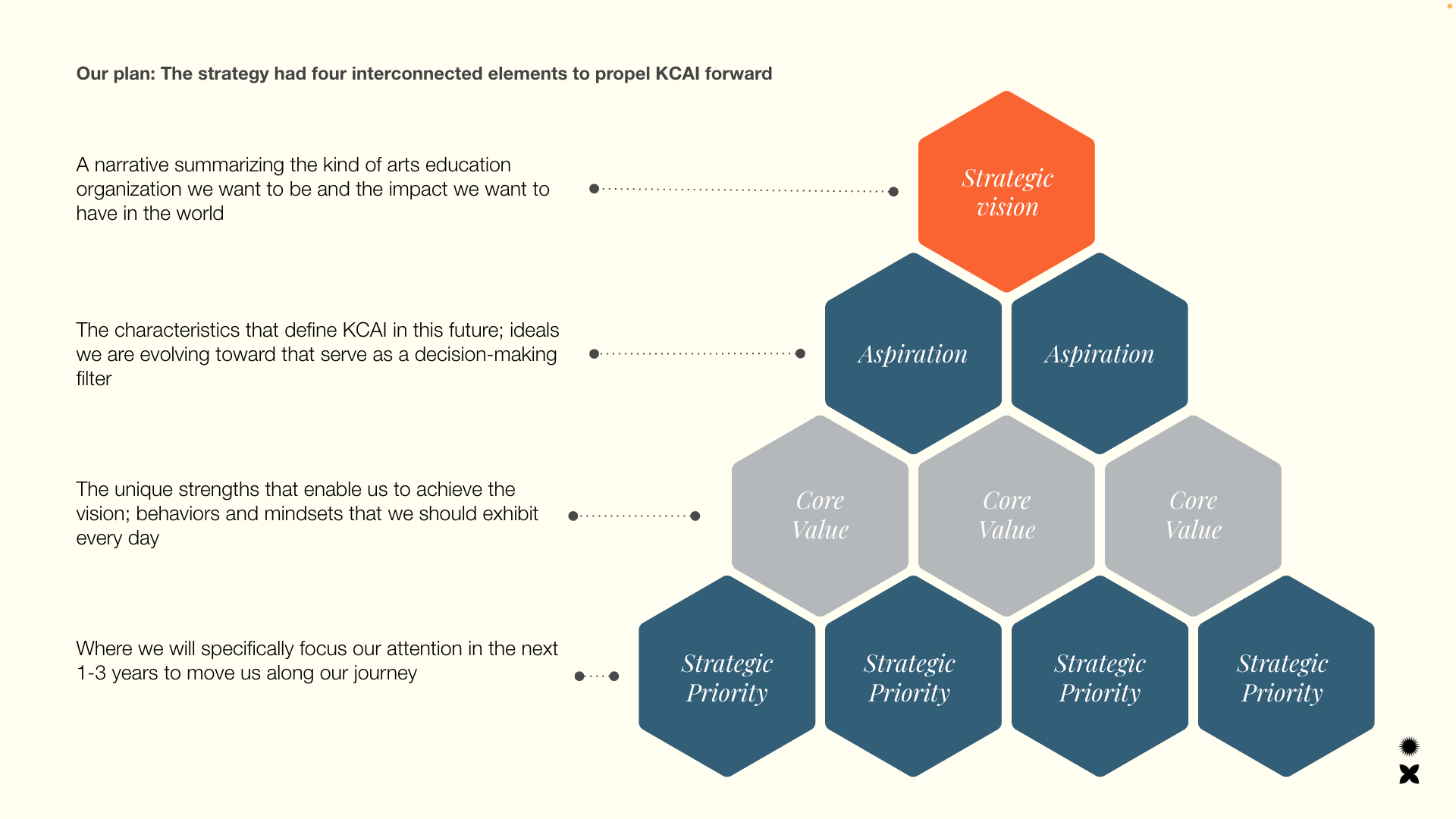 As an organization with a complex assortment of stakeholders, all with strong opinions on the future of KCAI, we knew we would have to be deeply collaborative from the beginning. We convened a group of students, faculty, staff, alumni, community members and board members to co-create the plan in a series of working sessions covering the entire project from Day 1. They ultimately serve as the voice of the vision and plan for the KCAI community, so that it authentically feels like something that was built from within.
As an arts community, we knew KCAI's students, staff and faculty would reject a templated, corporate strategic planning process. We drew out their insights through a series of creative engagements, including:
Salons where we hosted open, informal dialogues on what the future of KCAI should look like
Diary studies exploring current and former students' relationship to art and design
A pop up art exhibition where students built installations that expressed their vision for KCAI for the whole community to explore
The strategic plan we developed had four interconnected elements to propel KCAI forward: the strategic vision supported by aspirations, core values, and strategic priorities.
KCAI wanted to ensure the plan would be a living document, actively used to shape conversations and drive alignment in decision-making.
We created a toolkit, called the KCAI Prism which translated the components of the strategic plan into a structured process for managing strategic planning dialogues. Using interactive worksheets, facilitation guidelines and examples, the toolkit makes it easy for anyone from a sculpture professor to the KCAI president to directly apply the vision, values and priorities to solving complex problems.