Revisiting a New York icon 
How could we reframe MoMA's relevance in a new era of culture and visitor expectations?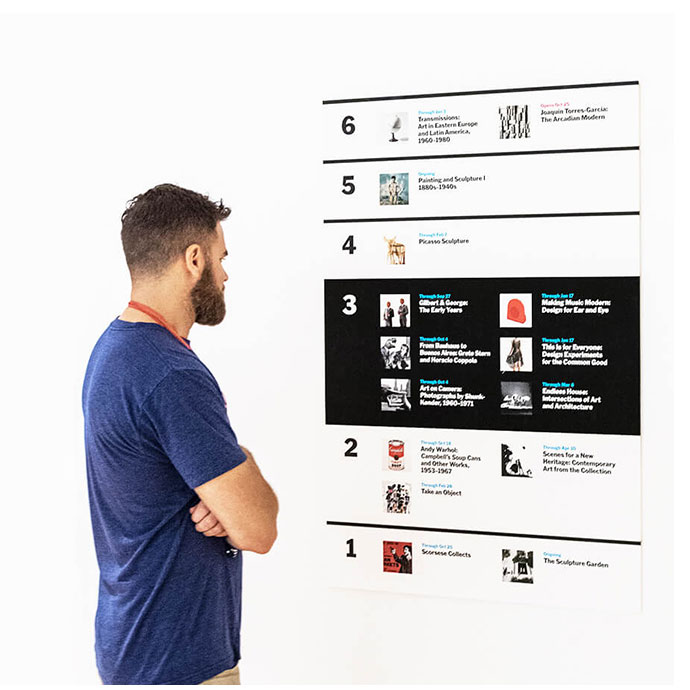 Founded in 1929 to legitimize and popularize the art of its time, MoMA developed into a cultural force with an unparalleled collection of modern art and huge global influence. With their expansion into a new building in mind they felt it was time to revisit their mission and identity – to serve the needs of new generations of visitors and artists in New York and beyond.
Our approach was to conduct broad and deep research with all stakeholders. This included interviews with employees, curators, management, trustees, and artists; ethnographies with visitors and artists, and quantitative research. The goal: engage and align the organization around a new mission.
Quest: Engage everyone to see differently.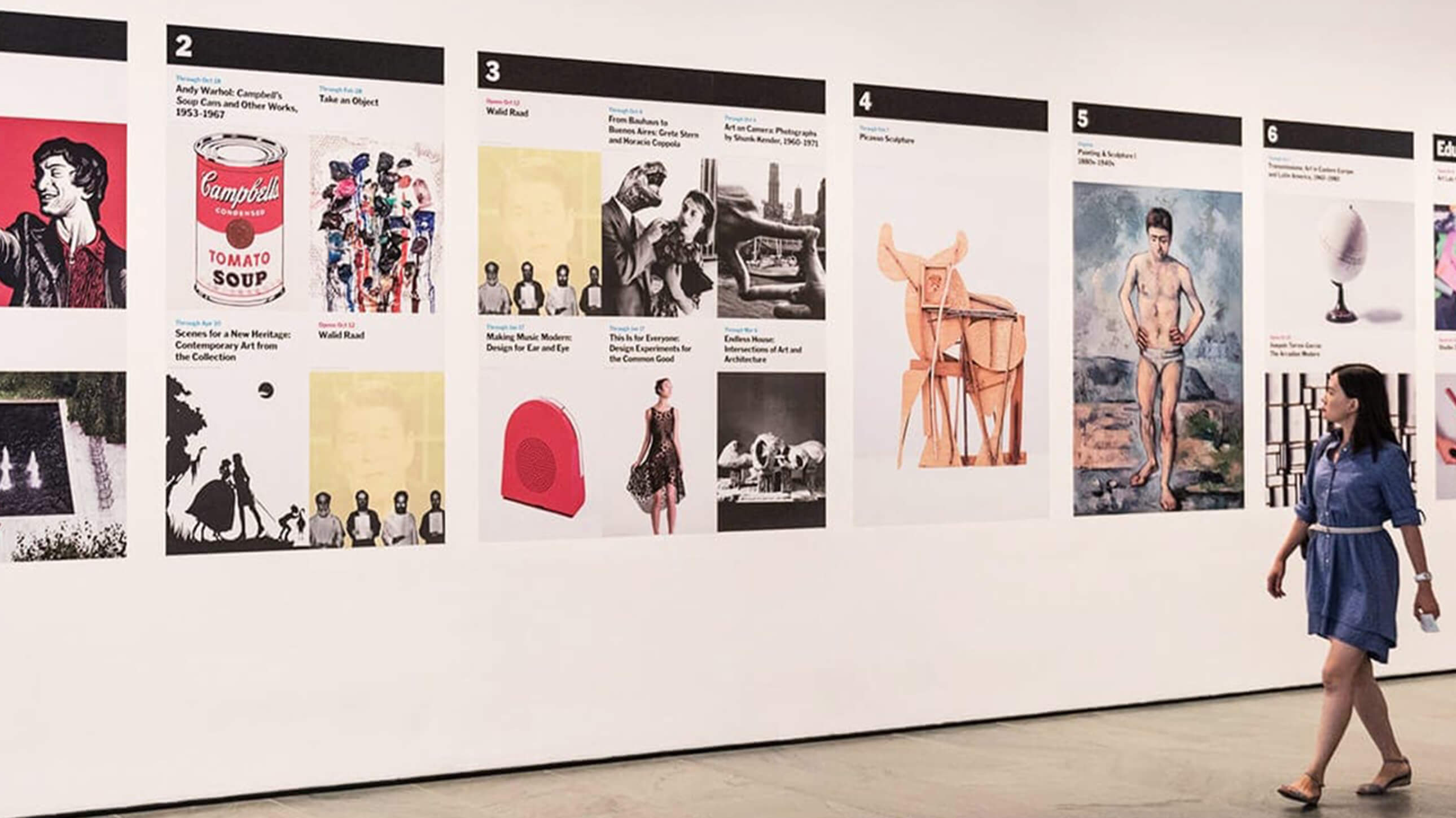 Reimagining the museum experience
The mission to engage informed how the MoMA identity and experience could evolve. We co-defined five project charters for how to create a more engaging experience, and led cross-functional MoMA teams in ideating and implementing innovations across every touchpoint. Design agency Made Thought was briefed to create a thoughtfully evolved visual identity for both the museum and MoMA PS1.
From re-designing the brand architecture, to rethinking how to inspire and engage artists, to informing the navigation of the museum, the goal was consistent: engage people in new ways, by acting as a citizen rather than a citadel.
Growth in artist membership
New members from NYC's outer boroughs
MOMA saw a measurable increase in positive earned media, saw significant footprint expansion, and increased programming to drive continued engagement.