co:collective elevates Kit Krugman and Amanda Ginzburg as Partners to fuel the company's next chapter of growth and transformation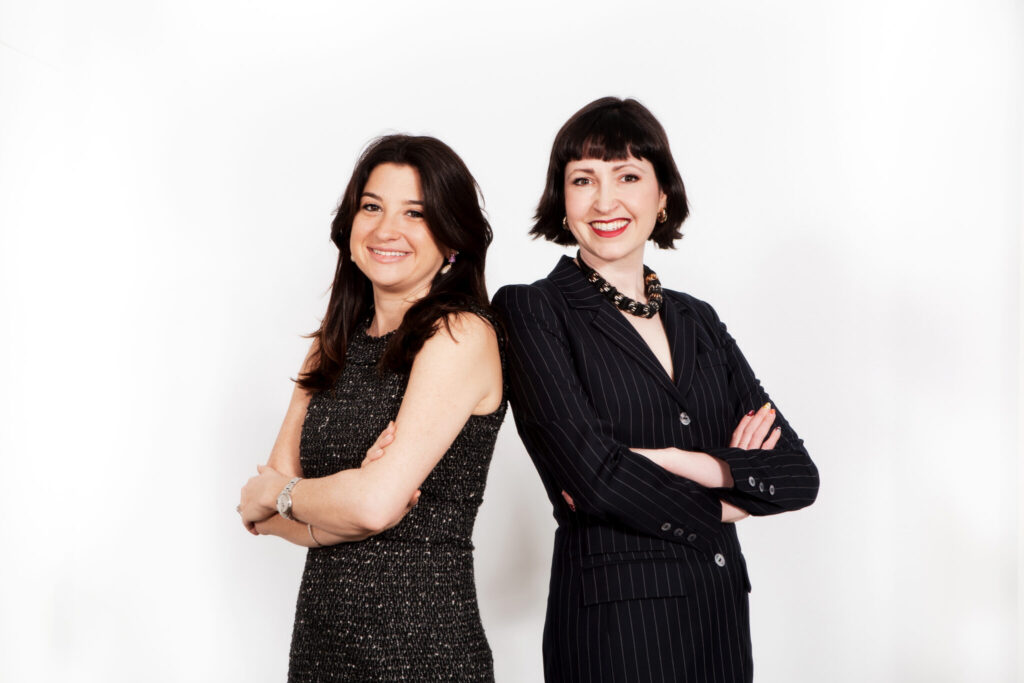 co:collective, a leading strategic and creative transformation consultancy for purpose-led businesses, has announced the appointment of Kit Krugman and Amanda Ginzburg as Partners. This announcement marks the first expansion of the partnership of the organization in a decade, with Ginzburg and Krugman elevated alongside co-founders Rosemarie Ryan, Ty Montague, and Neil Parker. With these additions, the Partner team of co:collective remains fiercely independent, founder-owned and woman-led in a competitive landscape full of consolidations and global holding companies.
Both Krugman and Ginzburg have been instrumental to the growth of co:, with their professional trajectories mirroring the growth of the organization overall. "We work with our clients to help them transform themselves," Rosemarie Ryan, co-founder and CEO, said, "And Kit and Amanda have been central to our own transformation here at co:collective."
Krugman originally joined as Chief Curator (People & Partnerships) in 2014 to build co:'s unique collaboration / future of work model. After serving on the leadership team for three years, Krugman recognized the opportunity for co: to deepen its impact in driving transformation for clients by helping turn purpose into practice from the inside out. In 2019, Krugman founded the Organization and Culture Design Practice, expanding co:collective's service offerings to include organization design, purpose activation, cultural transformation and high performance teaming. Kit and her team achieved +38% YoY growth in 2022, tripling practice revenue in just three years and attracting dozens of exciting projects across clients such as LinkedIn, Pearson, ASPCA, American Express, Foursquare, Wieden+Kennedy, and Tommy Hilfiger.
Krugman holds a MA from Columbia in Organizational Psychology and Change Leadership and a BA from Yale in Literature & Art. She serves as the Board Chair of WIN:Women in Innovation, a global nonprofit organization dedicated to closing the gender equity gap in the innovation sector and serves on the board of WaterAid North America where she chairs the People & Culture Committee.
"Kit's a shining example of the entrepreneurship and growth mindset that are essential to leadership at co:," Neil Parker, co:'s Chief Strategy Officer and co-founder added, "She has been a tireless generator of new insights and approaches, equipping our teams to deliver purpose-led transformation from the inside out."
Krugman added, "I'm genuinely exhilarated by this work. Having the opportunity to partner with organizational leaders on their most acute challenges while building an intellectually curious, compassionate, and impact-oriented team has been one of the most rewarding experiences of my career. The trust and confidence the partners of co: have placed in me as I've been on my own personal and professional transformation journey has only affirmed my belief that joining the partnership is a great honor."
Ginzburg originally joined co: in 2016 to lead key client relationships with IBM, Microsoft, De Beers, and PUMA and quickly ascended through the ranks to oversee all new business and marketing efforts. She was named Chief Growth Officer at the beginning of 2022 coming off a record-breaking year of 30% YoY growth and new client relationships with Netflix, TIME, Goldman Sachs, 23andMe, Mural and more.
In her tenure, Ginzburg has driven the creation of new purpose-led products, services, and offerings across the organization. Most recently, she has been spearheading a new brand and identity for co:collective which will roll out this year.
Ginzburg holds a BA in Communications from the Miami University honors program, and prior to co: brought over a decade of experience working on marketing and media efforts with a focus on shepherding work that lives at the intersection of culture and community.
"Amanda has been a catalyst for co:'s growth," Ty Montague, co-founder and Chief Purpose Officer added. "She has already demonstrated the vision and tenacity to take co: to the next level and bringing her into the partnership is a strategic move for us as much as it is the recognition of her contribution to date."
Ginzburg added, "I'm honored to have the opportunity as a Partner to continue to steer the organization on its journey to help our clients make an even greater impact in the world. Leaders today are facing big challenges at every level. We're continuously reorienting co:collective to help them find better, sustainable solutions that generate more possibilities for their business and value for the broadest set of stakeholders. I couldn't imagine a more brilliant, passionate, and fun team to tackle these challenges than the one we have at co:."