Nick DuPey joins co:collective as Head of Experience Design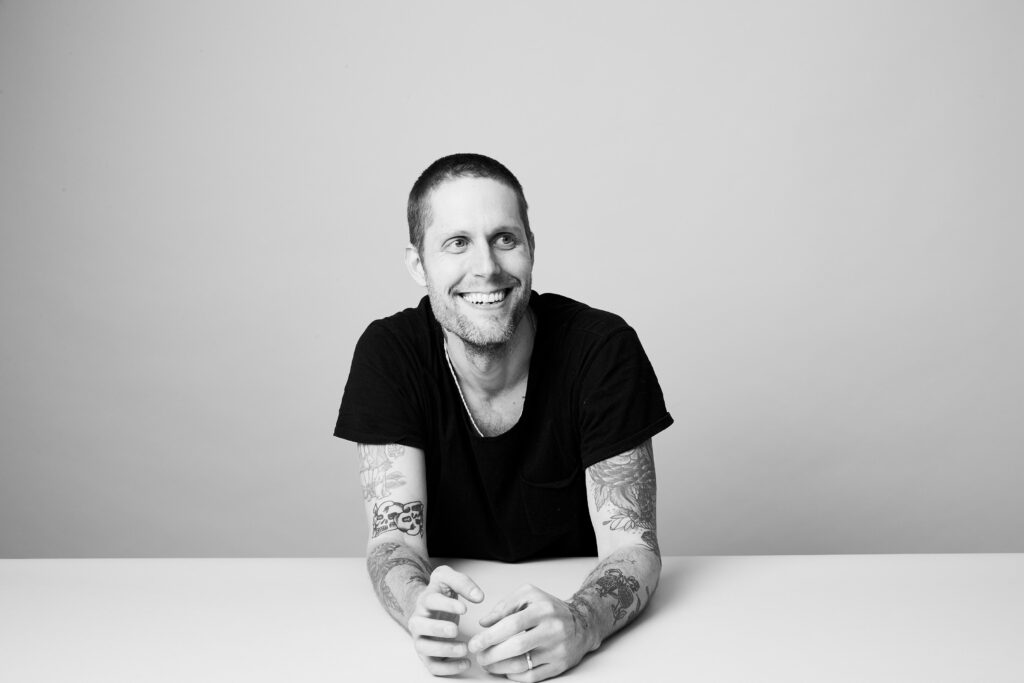 Creative and strategic consultancy co:collective has delivered on its promise to build its team tasked with helping clients use their purpose to drive tangible change through design. In his new role as Head of Experience Design, Nick DuPey joins Managing Director of Experience Design Jess Mireau to lead a team of designers capable of defining and designing future products, services, and identities for purpose-led businesses.
In today's business world, being purpose-led is considered essential, but only a fraction of businesses actually put their money where their mouth is, and take action. Purpose-washing and greenwashing are growing problems. 19 State Attorneys General recently filed suit against companies that make claims about doing "good" that they can't substantiate, for instance.
"Defining your purpose is just the beginning," said Nick. "The best companies in the world use that purpose to define every aspect of their customer experience, leading to better outcomes for people and the planet," Mireau added. "We call it purpose-led design – helping purpose-led businesses of all sizes and shapes do their purpose rather than just saying it."
Chief Purpose Officer and Chairman Ty Montague stated, "As a part of our process we have always helped companies define not only what they stand for, but also what they stand against – their enemy. At co:, our enemy is any gap between word and deed – we call that gap BS. With Nick on board joining the rest of the team, we're in a great position to help companies make sure their gap is zero."
Nick, a multidisciplinary designer and seasoned professional with over 20 years of experience has worked with a wide range of clients including Ford, Target, Sanofi, City of Boston, Alight (formerly American Refugee Committee), Sealy, Sara Lee, MIT, Harvard University and the United States Citizenship and Immigration Service. In his previous role as an Executive Design Director at the award-winning design firm IDEO, he coordinated with a global team of directors and partners to oversee creative health and culture for over 700 employees. He has accumulated a list of awards from The Ten Show, PRINT, HOW Design, and Communication Arts, along with his work being featured in The Cooper Hewitt, the Denver Art Museum, and many international galleries. He has spoken about creative culture and design all over the world in Zurich, Dubai, Mexico City, and Guatemala City and has served as a teacher and lecturer at MIT, Yale University, and Harvard University.
"For the business and the practice at large, I am striving to help co:collective adopt an even more people and community-centered approach to the things we make," Nick explained. "That means I will be working with the team to formulate briefs that emphasize this approach while being an advocate for different ways of working together. I think the best ideas come when people with different points of view, skill sets, and backgrounds collaborate and build together, but making that a reality will be challenging and will force us to experiment with new teaming structures while potentially hiring in a variety of new skill sets."
Nick defines his career by his passion for helping design cultures thrive as well as the belief that creativity is a defining characteristic of humanity. As an outspoken advocate for equitable creative processes, he believes in the power of community-centered design as a catalyst for positive change in the world.
Co:collective was founded on the belief that the most iconic brands are the ones that make their purpose real in the world through their actions. They have helped clients such as Google, Microsoft, Chewy, LinkedIn, IBM, TIME, Under Armour, and the ACLU amongst others, to articulate their purpose and take the actions required to walk their talk.
The Experience Design team leadership is rounded out by Senior Strategy Director Namreta Kumar, and Senior Creative Director Nathan Braceros. To complement the Experience Design team, co:collective has two additional core sets of offerings for its client partners that sit within a Business + Brand team and an Organization + Culture Design team. The strategic rigor of the Business + Brand team helps the Experience team anchor these innovations to the core brand, and the systems thinking of the Organization + Culture Design team helps them enable those actions within a company to embrace transformation.