 Creating a brand to transform public education
How could we help address inequality and underperformance in public education by developing a brand in the growing digital education space?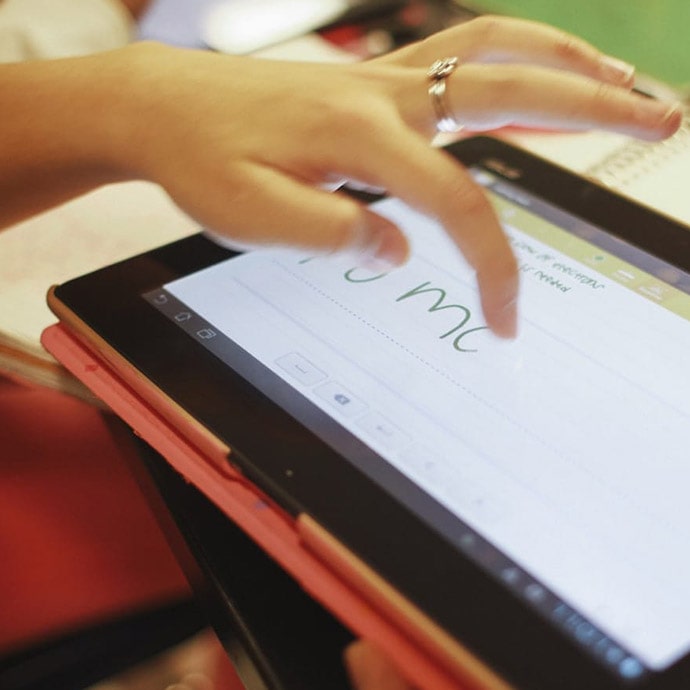 Transforming public education
The education system was founded on deeply entrenched beliefs, many of which did not account for a future in which inequities were erased by new technologies. Yet at the same time, key constituencies in the education world were rejecting technology. We had to appeal to these constituencies and galvanize the voices of allies by making the case for the positive role of digital technology in education.
Quest: Amplify the unique potential of individual students and teachers
Newscorp wanted to address inequality and underperformance in public education by creating digital innovation that would help teachers teach better and students learn better.
We began by creating a visual identity and brand architecture for the merged business, plus a brand new name that captured its mission: Amplify.
Building the Amplify brand
We helped News Corporation create and launch an entirely new digital education offering. When we began, no product would be ready for 18 months. As a result, we created the Amplify brand and designed a launch plan that would give them a voice in education and make the new brand and business tangible in advance of concrete product availability. We also developed its first product – a content platform advocating for digital innovation in education. And we helped transition the existing brand and culture of legacy assets into the new brand, creating training and guidelines for internal teams.
At launch, public school districts signed up for over 21,000 seats. Amplify was quickly rated by Fast Company as one of the Top 10 Most Innovative Companies in education.