From pros' last resort to valued business partner
How can we articulate the breadth and depth of The Home Depot's professional offerings while simultaneously streamlining multiple branded services?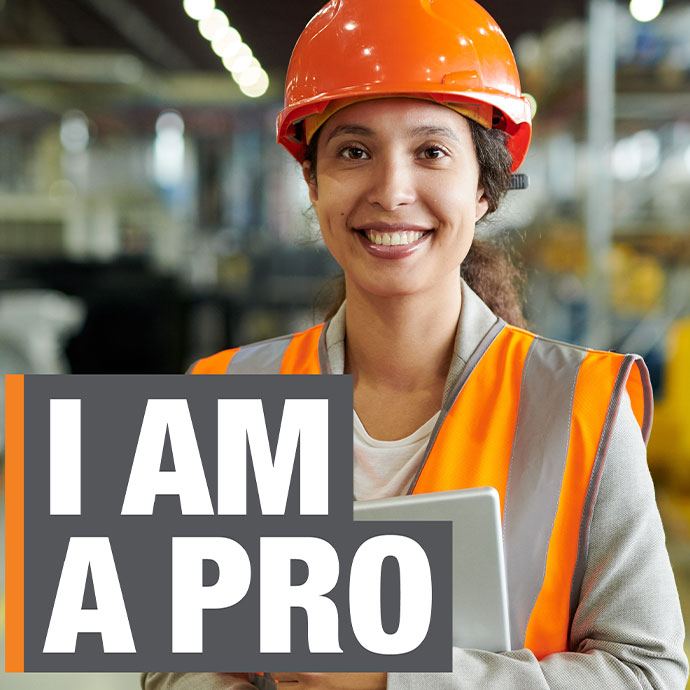 Purpose: We power Pros to achieve more
Professionals of every kind were only spending a fraction of their dollars at Home Depot. They preferred to shop with specialists. To get their business, Home Depot had developed a vast array of pro-focused offerings. Unfortunately, this created confusion rather than participation.
We needed to help Pros navigate Home Depot's confusing and overwhelming Pro ecosystem. By doing so, we'd reposition Home Depot in the eyes of Pros. It'd move from a place to grab a forgotten bag of nails to a valued business partner.
Conversation with a broad spectrum of audiences unearthed a common need among a broad spectrum of Pros: the desire to achieve — personally, professionally and societally. And Home Depot's offering, when organized and deployed correctly, actually had the power to help pros accomplish more of what they had set out to do. We just needed to make it visible.
Building a new kind of relationship
We first codified the brand's name as Home Depot Pro. This signaled the company's commitment to pros of every kind. We then created a simple brand architecture that highlighted hero products and clearly communicated benefits. In addition, we designed a visual identity system, tone of voice, and messaging strategy to bring the Pro brand to life.
We also helped optimize the loyalty program that was the cornerstone of the new brand + Pro relationship.