Putting the "You" back in YouTube
How could YouTube unify and realign around a rabid fanbase to drive sustained growth and prove itself to advertisers?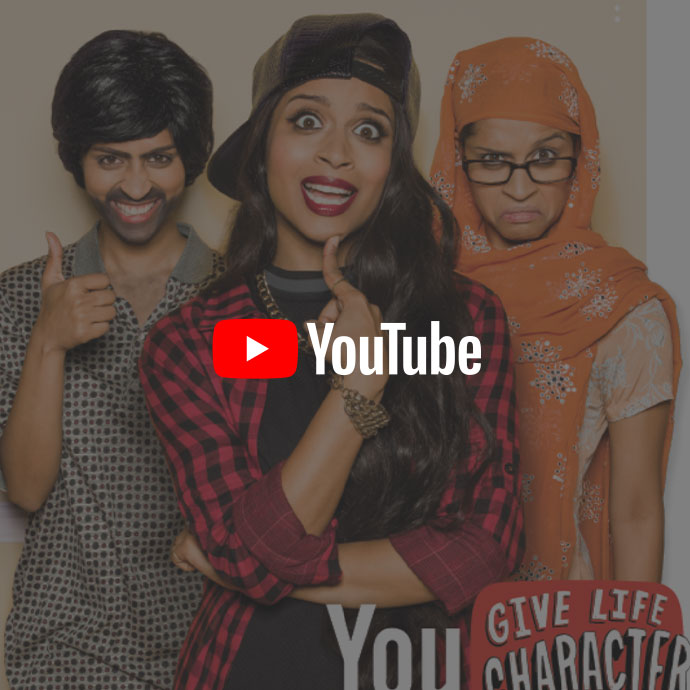 Early in YouTube's history, they viewed their creators as vloggers, and themselves simply as the vloggers' platform.
As Youtube's agency of record from 2011 through 2016, we helped them shift their viewpoint. Rather than seeing their Creators as a separate entity, we believed YouTube should view their Creators as the heroes of the brand — as influencers for YouTube.
We helped them understand that the value of their platform was not only in its reach and scale, but in its communities — the relationship between Creators and their audiences.
Quest: Help YOU shape the content and culture that matters to the world today.
We designed YouTube's global creative platform around "You" – "You" the Creators and "You" the fans. We made the creators the face of YouTube. The platform showed the power of YouTube both as a global media platform and as a global community.
Building the YouTube you know and love
First, we defined the shared psychographics of YouTube's target audience — what we called "Generation C" — curatorial, community-oriented, and creative.
After building YouTube's brand architecture and aligning their internal teams around this new vision, we began working on the creative platform "You". Not only did we develop a creative campaign for YouTube, but we also gave many of YouTube's top Creators their own campaigns. The executions were delivered across video, print, and digital in the US, UK, Canada, and Australia.
As AOR, we developed "How to Speak YouTube" — a global tone of voice that could work cross-culturally. We then steered and oversaw this creative and strategy for YouTube's partners in other regions worldwide. This included the Creators themselves, PR, digital/social, activation teams, traditional advertising agencies, in-house teams, experience design firms, media.
Finally, we helped YouTube launch YouTube Music, Kids, and Gaming by developing each of their core stories and launch campaigns.
Increase of daily viewers YOY
Increase in time spent watching
Increase of channels making six figures