Making E! Live from the Red Carpet a viral, cross-platform experience
How can E! engage a younger, mobile-first audience that demands more from their content than one-way televised programming?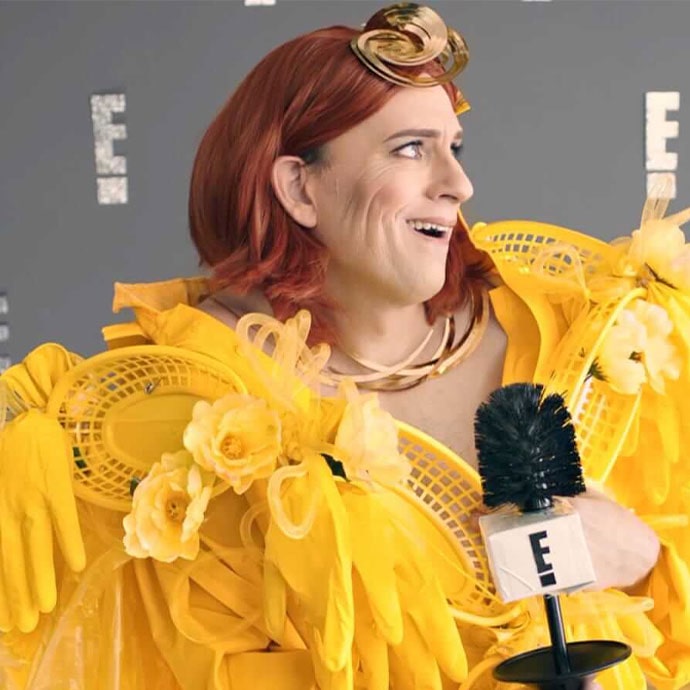 The first to treat the Red Carpet as an event of its own
Broadcast television was rapidly declining as streaming and social media increasingly became the source of both content and news. What's more, these platforms granted us everyday access to celebrities' intimate lives.
E! Live from the Red Carpet coined "what are you wearing" with Joan Rivers. It gave fans access to the stars years before the advent of Instagram. But habits changed, and the beloved pre-show faced an array of new challenges — and new opportunities.
We helped E! define their Quest and ensured that it was media agnostic. Ultimately, only E! can bring today's pop culture fans the real magic of the Red Carpet. This fact would become the driving narrative conveyed during all Red Carpet experiences.
Quest: Entertain the pop culture fan in all of us.
Making E! Live from the Red Carpet as "live" as it gets
We brought back the magic of the Red Carpet by creating social content in realtime. We created "Glam Snaps" through Snapchat, which gave step-by-step make-up tutorials of your favorite Red Carpet looks. Our "Meme Team" of influencers constantly pumped out meme after meme, moment after moment. We even enlisted comedian Tom Lenk for "Live Lewks for Less". He recreated the best celebrity Red Carpet fashion using household objects — online, during the broadcast. We successfully ushered E! Live from the Red Carpet into the digital age and gave fans many more ways to interact with the E! brand.
Engagements across digital, social and television
Posts, 2M+ total interactions
Increase in time spent watching
Increase of channels making six figures