Bringing light to lab-grown diamonds
How do you launch a new brand into category rife with confusion, competition and old clichés?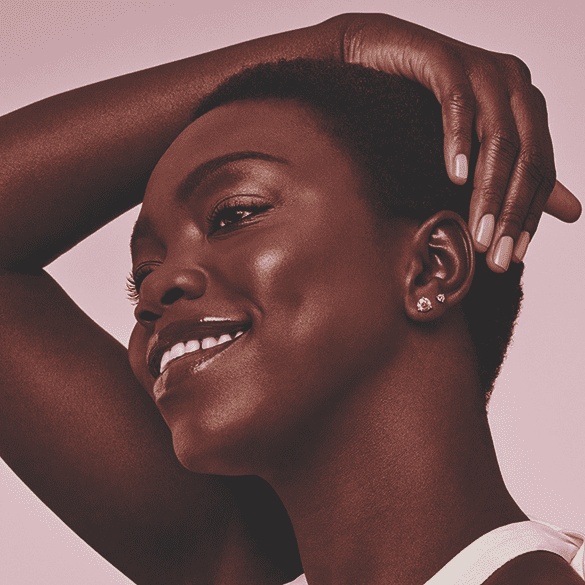 Quest: Bring light to the lab-grown diamond industry
DeBeers' foray into the new, more affordable category of lab grown diamonds made sense from a brand perspective, but was paved with challenges. Consumers were confused about the authenticity of these diamonds and how and where to wear them. Competitors merely recycled mined-diamond clichés.
We needed to help Lightbox to step up to educate and lead. It was time to give lab-grown diamonds their own codes and customs, firmly separating them from their mined cousins. Immersing ourselves in the lives of our audience we plotted her journeys and mapped the points where she celebrates. We unlocked space for diamond jewelry made for life's less serious moments, accessible and affordable, designed to be worn everyday - prosecco moments, not champagne moments. This insight allowed Lightbox to redefine and own this nascent category, transforming everything from product, to retail experience and communications.
We helped Lightbox to enter and lead the new category of lab-grown diamonds:
Launch: We identified the unique occasions and moments lab-grown diamonds can illuminate. We then framed  the connections between female family members and friends as the brand's community, and  leveraged those moments and our community across our storytelling.
Social: We brought the brand to life with social videos and imagery. We brought education into everything we did, while at the same time giving Lightbox a more fashion-forward refresh.
Activations: We launched in the world with experiences  that let our audience encounter - and purchase - the diamonds for themselves.
We not only launched the brand successfully into the lab-grown diamonds category but helped it gain authority and significant business momentum
Hit Annual sales goals in first 2 months
Now in its second year the brand has extended its online presence to Reeds, Bloomingdales and many independent jewelry stores.